FINALLY, a proven way for young people to take trips around the world without the financial, logistical, or confidence barriers that can keep us stuck at home forever!
No need to wait until you're rich, retired, or burnt out to cross those dreams off of your bucket list.


Why does travel feel so out of reach when you're young?


💰 FINANCES - sometimes you just don't have the Benjamins. Especially when you're a student, or have only been working for a few years. (That student loan debt... 🥲)


🗺 LOGISTICS - Planning flights, lodging, activities, visas, etc. is honestly overwhelming, and can cause trip planning paralysis. The only thing worse than not traveling at all? ...Traveling and hating it.


💪🏽 CONFIDENCE - Maybe you've never left the U.S. before. Maybe no one in your family has. You crave adventure and global experiences... but just need a little hand-holding and incentive to actually make it happen!

What you need is a Paid Travel Opportunity (PTO), which can give you all of the above, and more. It's how I've had the most jaw-dropping, valuable, life-changing trips of my life. And in this course, I'm teaching you exactly how you can, too.


This course is for you who KNOW you're not satisfied with where you're at in life, and honestly just need the cheat codes.


To travel around the world, to have once-in-a-lifetime experiences, and to level up along the way... without sacrificing your bank account.

If you feel like you have all of the ambition, excitement, and hunger to see the world, find yourself, and change your life, and the only thing you need is a roadmap on how/where to start... this course is for you.

If you're looking to have quality > quantity, and you're willing to implement a structured road map so that you're able to have life-changing travel experiences as young as 13 years old, then this course will be one of the best investments you'll ever make!!!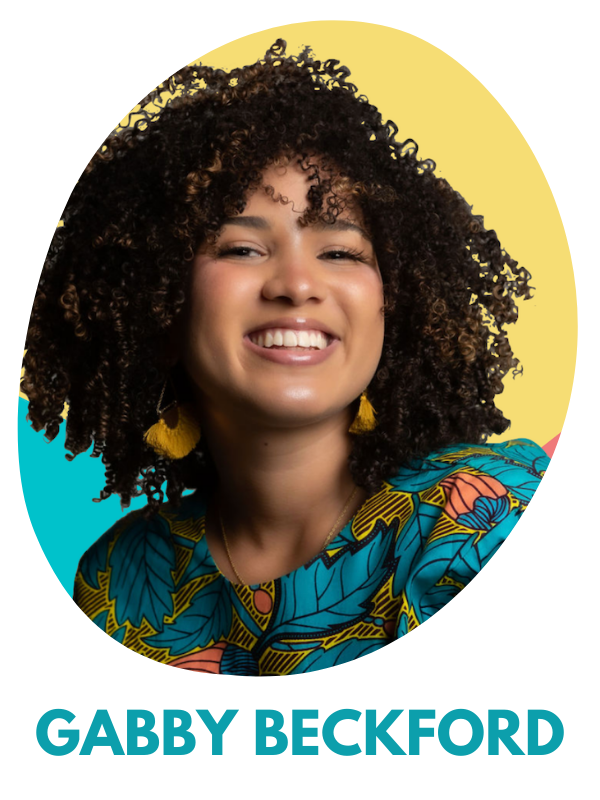 YOUR INSTRUCTOR

I, Gabby Beckford, am a Travel and Opportunity Expert, and founder of Packs Light.
I've been awarded more than $200,000 in scholarships, grants, funded cultural exchanges, etc., and have used them to travel to countries like the UAE 🇦🇪, South Korea 🇰🇷, Austria 🇦🇹, and Fiji 🇫🇯 and more completely free*.
Plus, PTOs have helped me:
have once-in-a-lifetime experiences
expand my network
improve my professional resume
start my career as a travel influencer
gain free flight miles and travel points
save hard-earned money

And I can teach you to do the same, too!

*Work ethic, not included.

What's included in the course?

What if you didn't fix this and continue waiting to see the world until you win the lottery, retire, or completely burn out?


If you stick with the traditional ways of traveling while young, you'll continue going to the same, tired domestic destinations, and you'll be limiting yourself from the personal, professional, and pivotal connections and experiences that await you in these paid travel opportunities... which leaves you feeling frustrated and trapped. 😕


Your travel goals eventually disappear. And you brainwash yourself into believing "good things only happen for other people..." and "they must be scams..." and "I'll never get to do that..." just to sleep at night knowing you never gave your travel aspirations a real shot.


And I don't think you actually want that. I believe you want amazing things to happen in your life, and miracles to happen for you...

*You just need to be shown that it's possible.*


The truth is, I wanted the exact same thing you do.


To break out of the monotonous, cookie-cutter life I was living and expand my horizons.


I wanted to have once-in-a-lifetime moments, with once-in-a-lifetime people in once-in-a-lifetime places.


I'd always been interested in travel—but I'd also been equally terrified of debt and kind of needed some prompting to really prioritize making travel happen over the 1000x other things in my life that always seemed to come up...


I'm Gabby 👋🏽 Known by my 665K+ social media followers as... The Opportunity Queen 👑


I've been applying to, and winning, paid travel opportunities (PTO) since I was 18 years old.


I started out applying to college scholarships so that I could minimize my student debt and save my pocket money for my true passion—travel. I only traveled for weekend trips around my state or occasionally with family. Never anywhere like the exciting places I'd had on my bucket list.


No one ever told me about paid travel opportunities… Probably because the concept didn't really exist.


It wasn't until I accidentally stumbled into a $20,000 study abroad scholarship that I realized that fully-funded travel opportunities exist all around us.

Programs, grants, scholarships, etc. all fully funded and have an aspect of travel as a means to explore the world… It was unorthodox. But I was 100% okay with that.


By graduation in 2017, I was hooked on the realization that simply hanging out in the right spaces, submitting strategic and stand-out applications, and tracking them could literally lead me around the world on intentional, mind-blowing experiences at zero personal cost…

And I made this course too teach you that they can do the same thing for you, too!

NEED PROOF?

Say less. Below are 3 separate times in my life I've gone on $10,000 trips, completely free!

Yup. These are the same adventures you'll be going on once you finish this course!

☟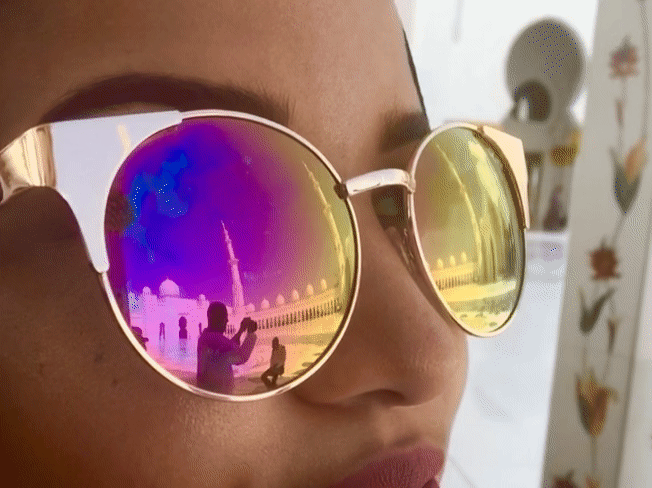 🙋🏽‍♀️ My Age: 21 (student)
✈️ PTO Type: Study Abroad
💸 Trip Value: $33,000+
📅 Time: 1 year
📝 What was covered?: International Round-Trip Flights, Dorm Accommodations, 2x Semesters of Tuition, Leftover Spending Money, + more!

🙋🏽‍♀️ My Age: 24 (recent grad)
✈️ PTO Type: Cultural Exchange
💸 Trip Value: $4,000+
📅 Time: 1 week
📝 What was covered?: International Round-Trip Flights, Shared Hotel Accommodations, Daily Meals, All Excursions, Korean Language Classes + more!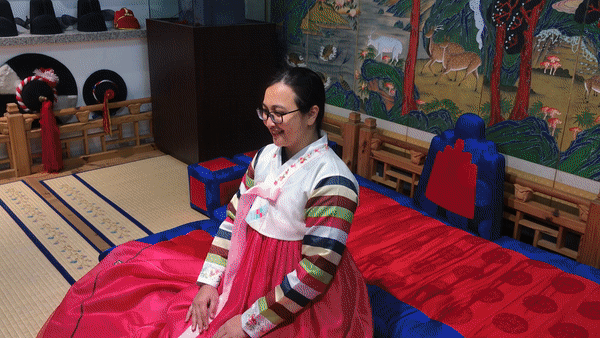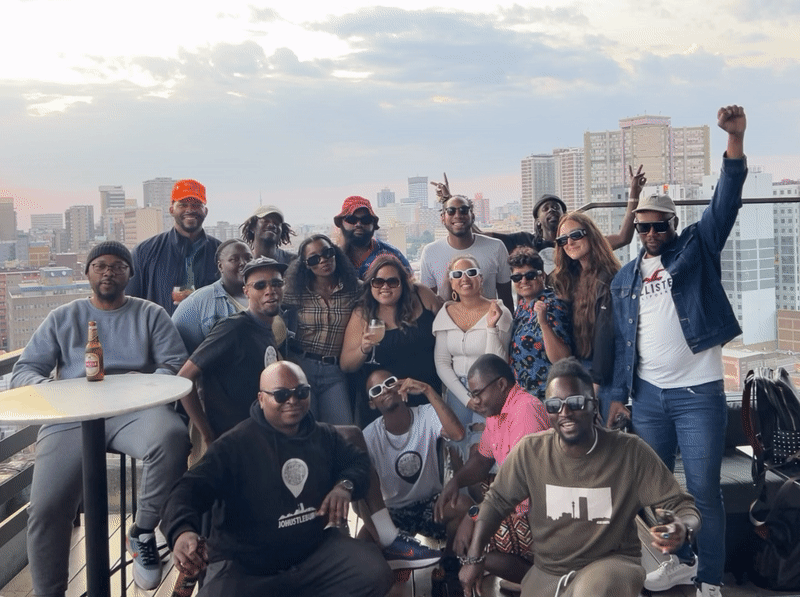 South Africa, 2022 🇿🇦

🙋🏽‍♀️ My Age: 27 (old af)
✈️ PTO Type: Business Accelerator
💸 Trip Value: $10,000+
📅 Time: 4 weeks
📝 What was covered?: International Round-Trip Flights, Luxury Accommodations, Domestic Flights, Experiences, Weekly Mentorship Sessions, + more!

By the end of the $10K Trips course, you will...
☞ Learn the easiest, fasts ways to seek the paid travel opportunities that fit you
☞ Have the tools and templates needed to guarantee systematic success
☞ Have an extensive list of travel and funding resources
☞ Learn the power of proper networking to get the most value from a PTO


and receive a signed certificate of completion!


WHAT TO EXPECT?


This course is a self-paced, step-by-step walk-through that is easy to understand, quick to implement, and includes engaging videos designed to help you successfully discover, craft competitive applications, win, and optimize paid travel experiences to improve your quality of life.
SUCCESS STORIES! 🏆

You don't have to be me for this travel magic to happen for you. You just have to be willing to listen, learn, and prioritize travel!

These past $10K Trip Winners are proof of that:

📝 COURSE CURRICULUM + LAUNCH SCHEDULE


January Week 1 - Introductions
January Week 2 - How to Find & Attract Opportunities + Elements of an Application
January Week 3 - Assessing Opportunities: Should You Apply?
January Week 4 - Expertly Telling Your Story
February Week 1 - Gabby's Secret Sauce
February Week 2 - Fortune In the Follow-Up + PTO Lists + *Bonus*
FREQUENTLY ASKED QUESTIONS
When does the course start and finish?
The course is a self-paced, 6-week course. Binge it all in one night, or follow the roadmap to be transformed into a travel opportunity seeker by next month!
How long do I have access to the course?
Forever ever? Forever ever!
Who is the $10K Trips course for?
Middle school, High School, and University Students who want to make the most of the travel opportunities exclusive to them
Parents who want to help their kids study abroad, avoid college loans, and see the world on someone else's dime!
Ambitious recent graduates who want once-in-a-lifetime international experiences
All Nationalities
All Ages
What is your refund policy?
We offer a 30-day refund to any unsatisfied student who feels that they didn't learn anything useful in seeking, winning, and optimizing travel opportunities. That's our guarantee, from us to you!
Are there scholarships or group pricing for this course?
This course is ALWAYS FREE for Indigenous learners. Please contact us directly with proof of tribal enrollment to request access.
What language is the course in?
All videos and text are in American English.
Accessibility options:
This course includes video with captions, imagery with text-based information, and PDF downloads. Please contact us directly if you have further accessibility needs.

WHO IS THIS COURSE FOR?


Do you fit the requirements below? 🧐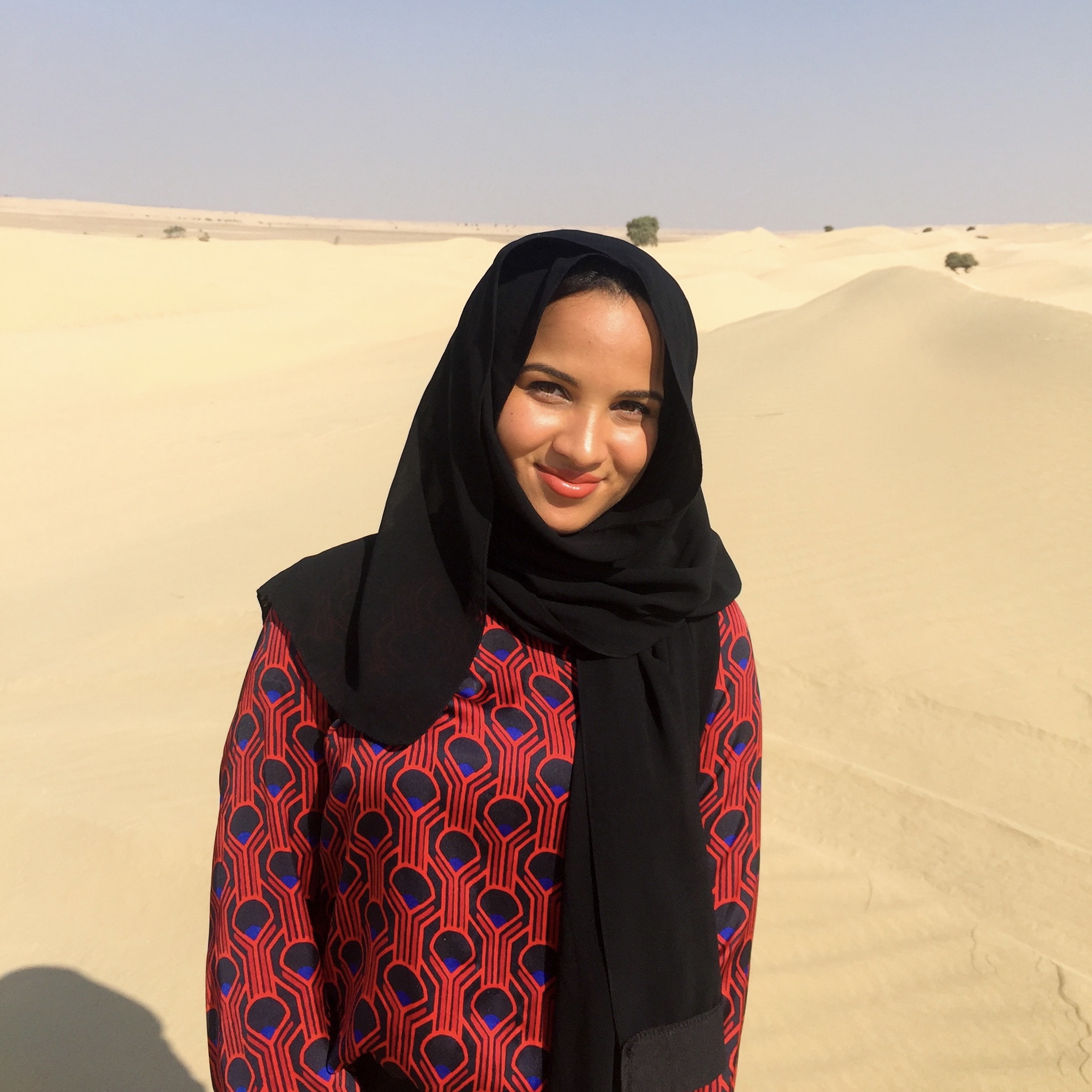 This information has no age limit. Though, transparently, many of the paid travel opportunities I discuss skew towards ages under 30.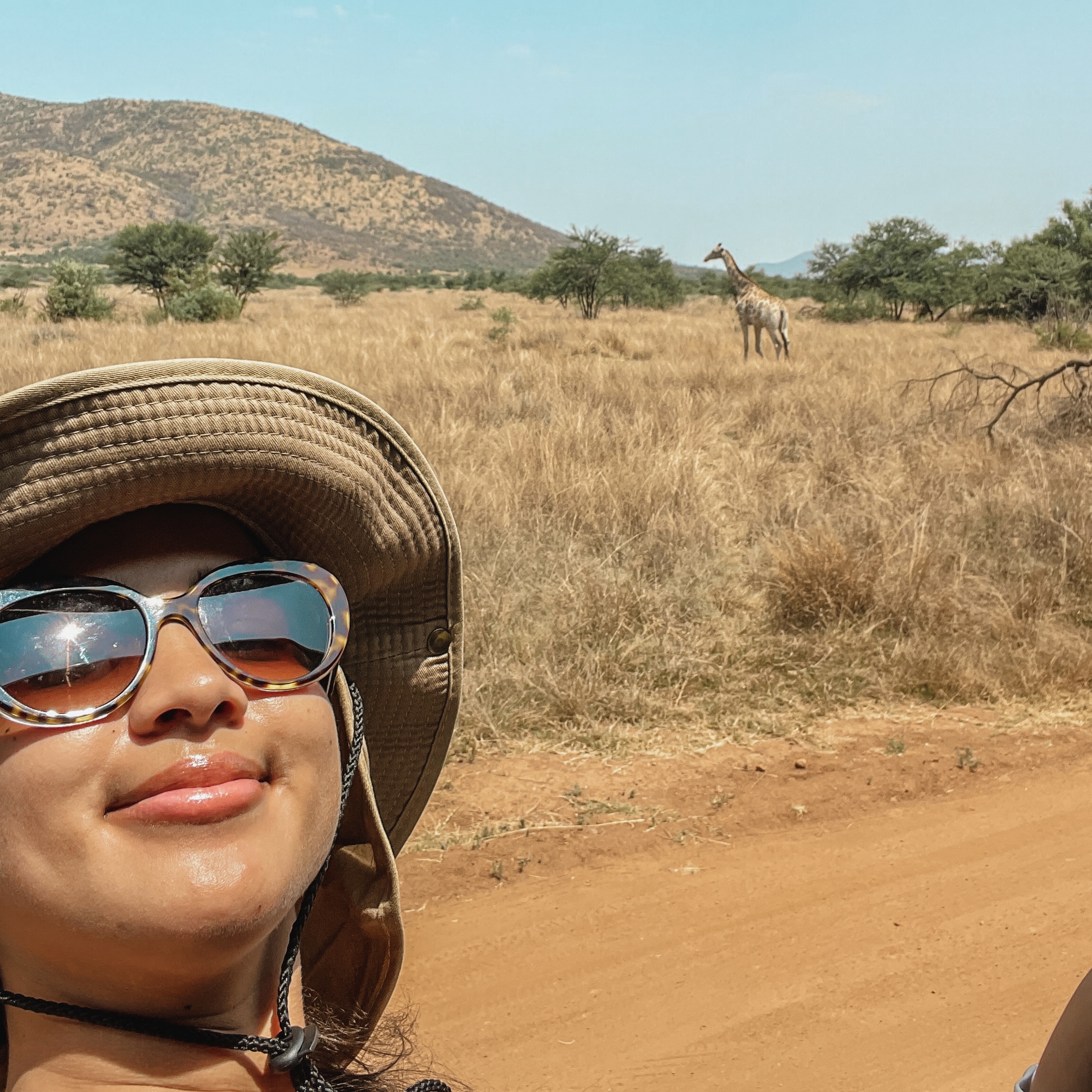 WHAT PERSONALITY?
This is the most important factor. This course is not for everyone. You should apply if you...
are ready to put in the work
believe consistency > talent
want to travel more for professional, personal, or purely curiosity reasons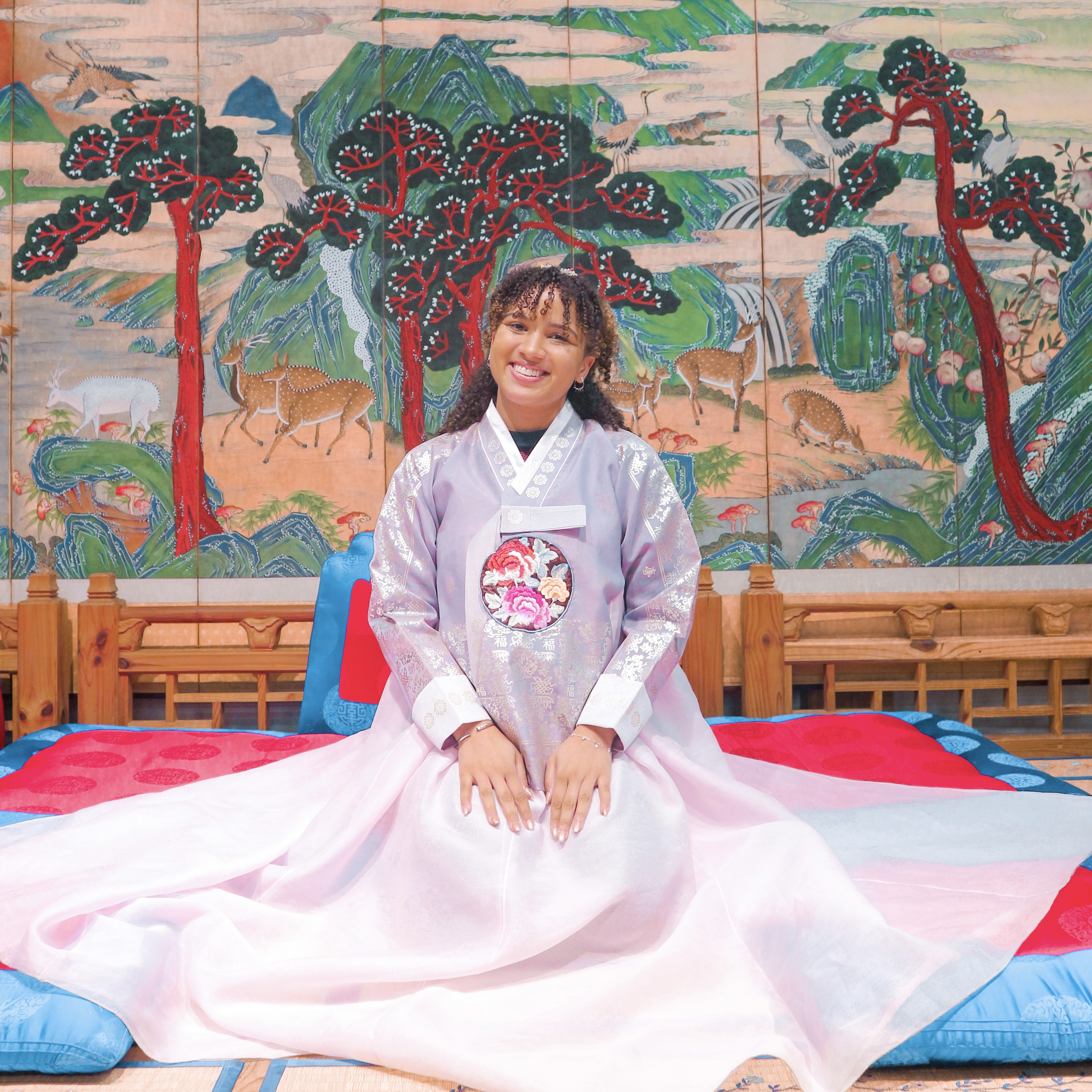 WHAT NATIONALITY?
This course is not limited to only Western citizenships and Americans. The tips in this course will change your life, no matter what country your passport says on the front. Though I am American, and therefore speak from an American lens.



Still not convinced?

Drop your email below and receive a FREE list of PTO categorized by life stage.