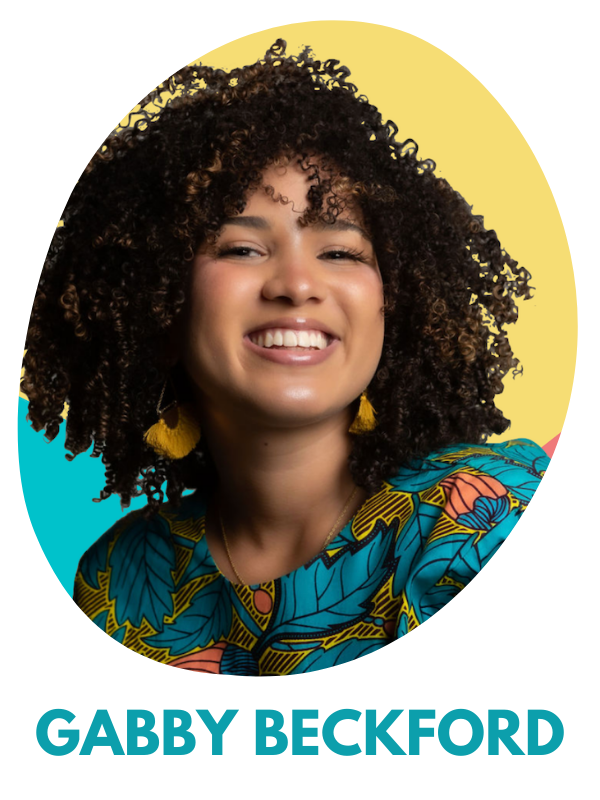 Gabby Beckford is your 25-year-old entrepreneur and Opportunity Expert. She's been awarded more than $200,000 in opportunity values from scholarships to grants to cultural exchanges.
Her life's mission is to make the incredible accessible, and to empower her mentees to see that they are capable beyond measure. Seek risk, seize opportunity, see the world!
With Gabby as your mentor, buckle up. Accountability and results are the name of her game.
Having applied to more than 300+ grants, scholarships, business incubators, leadership programs, etc. in her life, Gabby Beckford has been awarded more than $200,000 worth of experience, entertainment, and education.
She's shared her expertise on Packs Light, her Instagram, and on at a whole new level via this course.
The OK Mini course is half the size and 1/5 of the price of the full Opportunity Knocks course. It will just get your feet with with the world of Opportunity's, while giving you the bare necessities to begin looking for and securing these opportunities for yourself.
You can see below what modules are and aren't included in the mini-course:
✓ Introduction
✓ Module 1
How to Find & Attract Opportunities
✓ Module 2
Elements of an Application
✓ Module 3
Assessing Opportunities: Should You Apply?
✓ Module 4
Expertly Telling Your Story
𐄂 Module 5
Gabby's Secret Sauce
✓ Module 6
Fortune in the Follow Up
𐄂 Tools + Templates + Tech
𐄂 *BONUS CONTENT*
Opportunities have helped me travel the world, helped achieve financial freedom, and connected me with incredible people I never would have been in the same room as otherwise.
They can do the same thing for you, and more.
There is no age limit on opportunity, but much like interest, these benefits from learning these skills compound with time. The sooner you invest in yourself with this course, the sooner you can see the results from it's implementation.
Still not sure what an "opp" is? Newbie Opportunity Knockers, drop your email below and receive a FREE list of funded opportunities you can keep start keeping an eye out for today!
What's the difference between the OK Course and the OK Mini Course?
The Opportunity Knocks Course has 54 modules, 54 videos, downloadable templates like the Packs Light Opportunity Tracker and the Delusional Confidence Workbook, and exercises/challenges for each section.
The full course is led by me personally and has community chat features, accountability calls, even more bonus content. It is priced at $500.
The Opportunity Knocks Mini course has 22 modules, 21 videos, and is completely self paced. It is a high level introduction into what an opportunity is, and how you can start seekign and winning them. It is priced at $100.
How long do I have access to the course?
Foreva eva!
Who is the course for?
Everyone. Truly.
Students who want to make the most of the opportunities exclusive to them
Parents who want to help their students avoid college loans
Creators who want to excel in their pitching skills
Entrepreneurs & start ups who want to know where to find and how to win business grants
Ambitious recent graduates who want once-in-a-lifetime experiences and set their futures up for success
Potential buyers who want to purchase the full OK Course, but need a sneak peak first.
If you find yourself wanting to SEEK opportunities in your life—to apply to them or pitch yourself—Opportunity Knocks is for you.